💥NEW RELEASE: VoxPopuli – MoxieKult (Debut Album)
Let's blow up Athens with MoxieKult
New album by VoxPopuli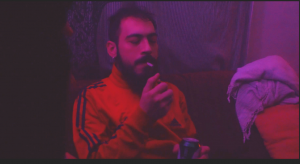 Hip Hop artist without hip hop music,thats how VoxPopuli calls himself and proves it with his debut album "MoxieKult". Hip Hop way of thinking & aesthetics on his music, he gives us a ride from 90's breakbeat sound, through the dark detroit house jazzy flavor to the sub bass undergound Bristol music scene with his sensual spoken word vocal style on performing his lyrics.
Listen on YT: https://bit.ly/3syUbMu
Stream on Spotify: http://spoti.fi/3sT0Rp5
Buy on Bandcap: https://bit.ly/2LApjL5
Whats is MoxieKult?
MoxieKult travels through the world but still lives in Athens. Athens is the city of no sleep even when the people is under lockdown, the city that you can feel art blowing in the air, the city that don't ever
forget to resist. We won't lose Athens, he says, while Zinedine Zidane gives a headbutt on Materazzi on the cover art after a racist taking the risk of his professional image at his carrier's last match. And this is the cultures of moxies. They fight back, no matter what!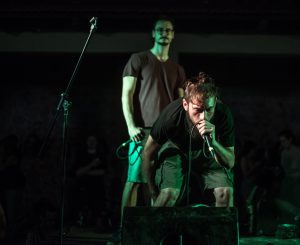 A small description of the tracklist
VoxPopuli always combines his art with his political views. "Firestarters like Liam, when a racist talk" says on MoxieKult song about the antifacist community of Athens, "Huriya" is a girl called freedom that defends herself on Rojava & Kobani and being chased by the police state as a refugee on the streets of Athens and Nightmare is dedicated to the lgbtq community and their struggle for visibility. Also you can see a self-criticism on his alpha-male stereotype that lives deep inside in his head on the rest of the songs.
Released and Distributed by Radical Breaks
The independent record label Radical Breaks, released MoxieKult as another NuFunk episode in the series of buliding the new sound of Athens. R.B makes a different hip hop flavor in the underground Athens music scene through groovy beats and class-concious lyrics. VoxPopuli chosed for featuring artists by the Radical Breaks crew & community such as Infinik, Jme the Realest, A.Ex & Unchanged ATH. Renegade Instruments & Ibo Himi of EnD Productions made the sound editing and Christina Trigiri made the cover art design.
We blow up the we create
We fight back, no matter what
in these evil streets we dance
Our Culture is Moxie
We won't lose Athens.
Credits:
VoxPopuli
facebook:  bit.ly/3bCDp92​
instagram:  bit.ly/38Jhc6k​
spotify:  spoti.fi/3nrT1yz​
Featured Artists:
Infinik :  bit.ly/Infinik_insta
Jme the Realest:  bit.ly/3bRi38b
Unchanged ATH:  bit.ly/3quOT2K
A.Ex : bit.ly/2M3iMs8
Recorded, Mixed and Mastered by Renegade Instruments
Facebook: www.facebook.com/RenInst​
Contact:
Intagram:  bit.ly/2OUgklI​
Album/e-single cover: Christina Trig,
Instagram:  bit.ly/3jx4hJg​
►All Rights Reserved by VoxPopuli & Radical Breaks cooperative record label
►Produced/Distributed by Radical Breaks cooperative record label
official site:  https://radicalbreaks.gr​​
facebook:  https://www.facebook.com/radicalbreakslabel/
instagram:  https://www.instagram.com/radical_breaks/
twitter:  twitter.com/RadicalBreaks​​
email:  [email protected]
#nufunk ​​  #moxiekult
Please follow and like us: