💥NEW RELEASE: Infinik – Dia De Muertos (VIDEO)
New official video by Infinik
Infinik released the digital single "Dia De Muertos" by Radical Breaks, on September 2020. The track was accompanied by a video and it was a tribute to the 5 years of Radical Breaks.
The video was edited by Dimitris Giotis and it contains footage from various live performances and crew moments of the Radical Breaks.
5 years of independent struggle of the Radical for the nu era of hip hop
Radical Breaks was first established as a party squad in 2015. In 2016 it jumped over to become a label in Athens, Greece producing fresh music. As time passed by, Radical Breaks evolved from a label that intended to produce party music into a label giving birth to a new blend of hip hop: Nu Funk Hip Hop. NuFunk is a mix of GFunk and West Coast Hip Hop, Trap and Nu Disco. Dia De Muertos is an anthem on how the crew survived the many difficulties along the way and the will to establish NuFunk in hip hop.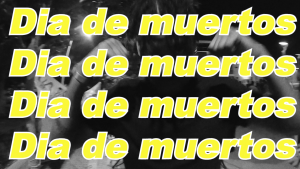 Dia De Muertos, the day of the dead
Dia De Muertos is the day of the dead in Mexico. On that day people celebrate with their favorites that are dead. For one day every year the underworld comes to surface and everything is possible. That is what Dia De Muertos means for Radical Breaks. A day where everythingis possible, and even the dead come to life, the last come first and the downside up. THis way Radical Breaks believes that bringing the music scene upside down is possible, even for a crew with no major connections.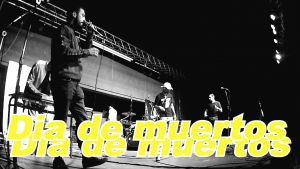 Check out more tracks from Infinik:
Please follow and like us: