NEW VIDEO: Infinik – Wakanda feat. Mc Yinka
Don't miss the newest video released by Infinik and Radical Breaks "Wakanda" featuring Mc Yinka!
Infinik released his new video for the track "Wakanda", taken from his album Gargoyle. Together with Mc Yinka and the Radical Breaks crew, he rides s '63 Dodge cabrio to the mythical land of Africa. Everyday hustle, independent like Wakanda, nice life in the hood, no matter the difficulties and above all the crew is what "Wakanda" is all about. The video is a manifest of NuFunk aesthetics, the blend introduced to greek hip hop by the label of Radical Breaks.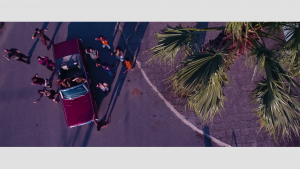 Enjoy the ride, have a cold dring and follow the summer sunset all the way to Wakanda!
Please follow and like us: